Get 50% OFF Today Only! 🔥

Outdoor Bluetooth Speakers with a high-quality bass system and Bluetooth connection, making your every outdoor and indoor party worth it. 😍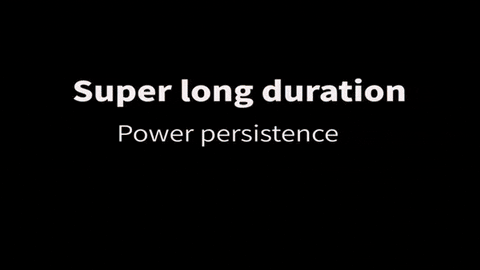 The cylindrical Bluetooth outdoor speakers are a must-have for any party or hang out. It has a high-quality HI-FI bass which makes every sound clearer and provides a premium quality sound system.
The Bluetooth outdoor speakers have a double horn for high stereo. They also contain a dual Vibration Membrane which gives dual bass and a high booming volume which runs on 10 W power.
The Bluetooth speakers have a strong and durable plastic body. They are covered with a water-resistant mesh and have a hanging rope that is durable and can be used to carry easily or strap it on your bag. The smooth plastic base makes setting the Bluetooth speakers on any surface easy. The keypad is made of soft silicone which makes sure that pressing the buttons is easy and making it an overall pleasant experience.
The Bluetooth speakers are available in two exciting colors of black and blue making them an ideal accessory for both males and females.
WITH Portable Outdoor Speaker, YOU'LL GET:
CONNECTIVITY OF BLUETOOTH 4.2 😊- the Bluetooth speakers have Bluetooth 4.2 available in them, making connectivity easier. They have a wide range of 100 meters and provide HD quality voice.
MODES OF CONNECTIVITY📳 - the Bluetooth speakers have a diverse connectivity range. You can attach your device such as a phone or mp3 player to the speakers through the AUX cord. You can also enter Memory card or connect through Bluetooth, making them versatile.
WATERPROOF AND DUSTPROOF🌊 - the Bluetooth speakers have a Nylon mesh surrounding its body which protects it against dust and water. So you can use it easily on rainy days or in the pool without worrying about damage.
STRONG BATTERY 🔋 - the Bluetooth speakers have a lithium battery that has a high battery life of up to 3-4 hours. It has a battery capacity of 1200 mAh. The charging capacity for these speakers is 5V or 500 mAh.
NOISE REDUCING MICROPHONE 🎤- the Bluetooth speakers have an automatic system of connecting with calls with a single button. The call connects to the speakers and you and your friends can talk together through the special noise-reducing microphone, making sure your voice is clear to the other side.  
Portable Outdoor Speaker
Special 50% Offer: $44.99

Portable Outdoor Speaker, It's available at a discount price for a limited time only!!
Get yours today to lock in a special offer before the price goes up!!